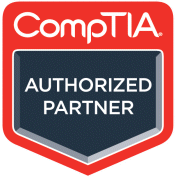 CompTIA Linux+ Certification Training Class with Exam Vouchers
Get CompTIA Linux+ certification training AND exam voucher when you attend the class at ONLC.
Linux+ certification is your onramp to a range of careers. It offers a framework for acquiring working knowledge of Linux for IT professionals working as junior-level system administrators, as well as those working in Web and software development. Linux is an essential skill for working in a variety of job roles in Web, systems and network administration.
Linux is everywhere in IT – it powers most of the world's supercomputers and a vast majority of Web servers, not to mention tens of millions of Android devices. It also forms the foundation of the popular LAMP development stack, making familiarity with it an essential skill for thousands of Web developers.
Certification Exam Voucher Included (up to $438 value!)
All of our CompTIA classes include the CompTIA exam vouchers. Students schedule when and where they will take the exam through Pearson Vue, the CompTIA testing service.
Exam Prep Software Included
All of our CompTIA classes include access to web-based practice exam. CompTIA certification exams are very rigorous and challenging. By studying after the class and using the practice exam, you will greatly improve your chances of passing the authorized exam the first time. Exam prep software is included with all CompTIA classes delivered by ONLC Training Centers.
Two Ways to Learn

Instructor-led Training (ILT) -or- On-Demand
Instructor-led Training (ILT ) classes are live, hands-on training offered at ONLC centers coast to coast

or choose to attend from your own location

. Alternatively, On-Demand courses (blend of video tutorials, labs and exercises) are self-study, self-paced for which you get 24/7 access for a period of months.
ONLC Value-Adds

You get more when you train with ONLC! All CompTIA classes at ONLC include a voucher for the authorized CompTIA exam and access to web-based practice exams. CompTIA exams are rigorous. Studying what you've learned and doing the practice exams will improve your chances of passing the authorized exam the first time.
Group Training

Group Training solutions at ONLC can help save both time and money upskilling your staff. Training can be public or private with instruction virtually or in-person. We can even customize course content to meet specific learning objectives, schedules and budgets! To learn more and for a price quote see Group Training

.
Linux+ Class Schedule
Click the title of the classes marked with the green flag (

) to see specific locations and dates of Ready to Run classes. Click the title of the classes marked with the yellow flag (

) to see specific locations and dates of Early Notice classes.
Class Information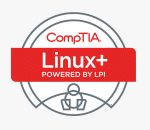 Linux+ Certification Learning Path
CompTIA Linux+ certification validates the fundamental knowledge and skills required of junior Linux administrators. To achieve this certification you must pass the designated exams.
Authorized Instructor-led Training
(click course title for outline & dates)
CompTIA Linux+ Certification Training (with Exam Voucher)
In this course, you will acquire the skills needed to install and support one or more distributions of the Linux operating system, and learn information and skills that will be helpful as you prepare for the CompTIA® Linux+™ certification examination. A CompTIA exam voucher is included with the class. View outline & dates
Certification Exam
XK0-004
This is a performance-based exam that includes Multiple Choice, Multiple Response and Fill-in-the-Blank questions.
News & Offers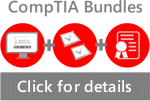 CompTIA Certification Exam Bundles
With our CompTIA Certification Exam Bundles you'll get a discount on training, exam prep software and exam vouchers. You pick the certifications and the training format you prefer—instructor-led classes, self-study On-Demand or a mix! Find out more


Exam Pass Guarantee
ONLC is committed to the success of our students. We are so confident in the training you'll receive with us that for training that includes an exam prep and exam voucher as part of your purchase, we have an Exam Pass Guarantee. Learn more.
Other CompTIA Certifications
CompTIA offers vendor-neutral certifications in the fields of security, networking, hardware and more. Click to view other CompTIA certifications.
Questions / Information
To register for training, career guidance or to learn more about CompTIA certification contact our Education Advisors weekdays via the chat feature or toll free at...
1.800.288.8221
(weekdays)