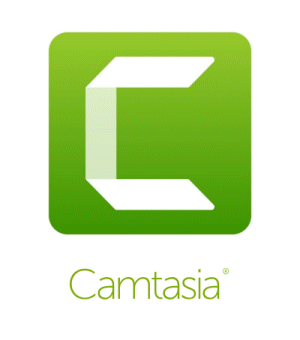 Camtasia Training Classes
Learn just how simple it is to create professional-looking videos and recordings with Camtasia classes at ONLC Training Centers!
Camtasia is screen recording and video editing software byTechSmith. Camtasia can record just about anything on your computer screen, plus you can include videos, slide presentations, audio and more. Further enhance your work by adding professional touches like highlights, animation, titles, transitions and other effects.
Camtasia is often used to create promotional marketing videos and presentations. It's a perfect video editor for YouTube, Vimeo, Google Drive, and more. It's also popular for creating tutorials and educational online videos. Course authors can use external microphone and cameras for added video quality and engage their audience with quizzes that have recorded results that show how students are performing.
With our live Camtasia training classes that are led and supported by a professional trainer you'll use Camtasia Recorder to create software video demonstrations, record and edit voiceover audio, enhance projects adding animations, graphics, music, annotations, closed captions, and even quizzes. You'll also learn to share finished Camtasia projects so they can be accessed by learners using desktop computers, laptops, tablets, and smartphones and publish content so it can be hosted on a web server, LMS, YouTube, and Screencast.com.
Instructor-led Training (ILT)

ILT classes are live, hands-on classes led and supported via remote instructor. You'll do hands-on exercises throughout the class to ensure learning and can engage directly with the instructor at any point. Attend class from any of ONLC's hundreds of training centers

or from your own location

. Training is fully interactive no matter what class location you choose.
Hands-on Learning

You'll do hands-on labs and exercises throughout class to make sure you're really learning to use Camtasia. Our instructor can work directly with you via the computer and you can simply voice any questions and ask for help at any point during class.
Camtasia Group Training

Save time and money bringing teams up to speed on Camtasia with our group training solutions. Instruction can be virtual or in-person with public or private sessions. We can even customize content to meet specific learning objectives, schedules and budgets. To learn more and for a price quote see Group Training

.
Camtasia Classes, Schedule & Prices
Click the title of the Adobe Captivate certification training courses marked with the green flag (

) to see specific locations and dates of Ready to Run classes. Click the title of the Adobe Captivate certification training courses marked with the yellow flag (

) to see specific locations and dates of Early Notice classes.
Class Information
Related Topics
See Adobe Captivate
See Articulate Storyline 360
ONLC Value Adds
Along with outstanding training, attendees for our public, live instructor-led classes have these bonuses:
Satisfaction Guarantee
There is no better way for you to experience the quality of our instructor-led training than to take a class. Those unfamiliar with ONLC can take a class with confidence knowing we offer a money-back satisfaction guarantee. See satisfaction guarantee details


Optional Class Retake
Need a second look at an ILT course you attended with ONLC? Our optional refresher course lets you repeat the same course one time (1x) for free. Some restrictions apply and not applicable for On-Demand courses. See Retake class details
News & Offers

Training Locations Coast to Coast
ONLC provides live, hands-on classes with an online instructor at our hundreds of training centers coast to coast. Our centers are fully equipped and provide an interruption-free environment to focus on learning. Find ONLC centers near me

.

Live Camtasia Classes from Home
You can attend our live, instructor-led classes from the comfort and convenience of your own home. The setup is really easy and you don't have to have the class software on your device. Watch our easy setup video. Then if you're still not sure about the virtual setup contact an ONLC Advisor toll free for assistance.

Camtasia Group Training
ONLC has complete solutions so training coordinators can successfully upskill their group while maintaining their budget. Training can be via our public schedule or private sessions delivered virtually or in-person on-site. For private training, content can be customized to meet your specific needs and technologies. To explore how we can minimize your training costs while maximizing learning and to receive a price quote see Group Training

.

Education Advisors to Help You
Our advisors can assist you with questions about our classes, vendor certifications and discount options plus help you select training that is right for you. For assistance, contact our Education Advisors toll free in the USA at 1-800-288-8221 (weekdays).

Questions?
To learn more about ONLC's classes and for training guidance contact our Education Advisors weekdays via chat or toll-free at:
1.800.288.8221
(weekdays)